See some of the items that you may receive in the December 2020 Boxycharm Premium box, learn how Boxycharm works, and how you can easily sign up for this beauty subscription yourself.
This post contains affiliate links. See our Disclosure Statement for more information.
It's time again for another Boxycharm Premium box. I do feel like I do these often, but I guess it's partly because I get two boxes each month, and I haven't had much time to pop on here to write other types of posts lately.
Based on the choice items alone, I was a bit more excited for the base box this month, but my premium box turned out pretty good!
This is actually the third month in a row now that I personally feel that the base box options are better. However, I am still happy with the items that I received in my premium box.
I'll explain exactly how BoxyCharm works below, as well as share a complete review of my BoxyCharm Premium box. If you already know the deal, skip on down to the December 2020 BoxyCharm Premium Review heading.
What Is Boxycharm?
Boxycharm is a monthly beauty subscription. They send a variety of skin care, hair care, and makeup products and tools each month.
How Does Boxycharm Work?
This is where things get a little bit confusing, so I will try to break it down and make it easy to understand.
Boxycharm has 3 different types of boxes, their regular monthly base box, a premium monthly box, and a luxury box that is only available quarterly.
Initially, I wanted to only sign up for the premium box. I kept seeing a button for "Join The Waitlist" but every time I clicked it, it took me to the page to sign up for the regular monthly box.
As it turns out, you have to be a subscriber to the monthly base box in order to be able to add-on the Premium box. That's right, you will get two different boxes each month – each with it's own cost (more on that in a minute).
BoxyLuxe is a luxury box available every 3 months. You pay an additional fee to upgrade your base box to a luxury box. More details on this box are below.
How Much Does Boxycharm Cost?
Here's a quick breakdown of each box, how much it costs, and what you can expect to get.
BoxyCharm Monthly Base Box: this box is $24.99 a month. You will receive 5 full size beauty products, one of which you get to choose, with a value of at least $120.00. There is a huge variety of brands from lesser known brands to very popular brands. There are also many box variations each month, so what I have in my box may be completely different from what you will receive.
BoxyCharm Premium: to get this box, you must be subscribed to the base box for $24.99/month, then join the waitlist for Premium. Once you are activated from the waitlist, you pay an additional $35.00/month for this box. There is a note that you can cancel either your base box or Premium box at anytime after the first month of being subscribed to both. The Premium box has 6-7 full size beauty products, one of which you get to choose, with a value of at least $175.00.
BoxyLuxe: this is a quarterly box that replaces your base box if you choose to upgrade. The cost is an additional $25.00. You will get 8-9 full size beauty and lifestyle products, with the ability to choose up to 2 products. The value of this box is at least $250.
All of the boxes are eligible for add-on's, access to the pop-up shops, and rewards for reviewing the products that you receive in your box each month.
It seems as if there is frequently a bonus for new subscibers, you can check out the current offers on the BoxyCharm website sign up page.
December 2020 BoxyCharm Premium Unboxing Video
Coming soon!
December 2020 Boxycharm Premium Review
Viseart Neutral Mattes 01 12 Pan Palette ($80.00)
This palette was my choice item this month, but the only options were 2 palettes from this brand.
I'm not familiar with this brand and am kinda unsure about the high price on this. The case itself feels cheap, but I'm hoping the formula is amazing.
I have seen mostly good reviews and I am excited to try it. I chose this palette because just about every shade is wearable for me and I needed a good gray and black eyeshadow.
I also want to note that this product does say "made in the U.S.A." on the back.
Elemis Pro-Collagen Eye Revive Mask ($82.00)
I was so excited to see that this product was in my box. I'm currently using a cleansing balm and a night time peptide cream from this brand and love both.
This is an eye cream mask that you can wear overnight, but it also states that you can use it under or over makeup. I LOVE this because I tend to dab a little rose seed oil under my eyes when I wear more makeup to help keep it from looking dry.
I can't wait to give this a try!
True + Luscious Lucky Glow Palette ($46.00)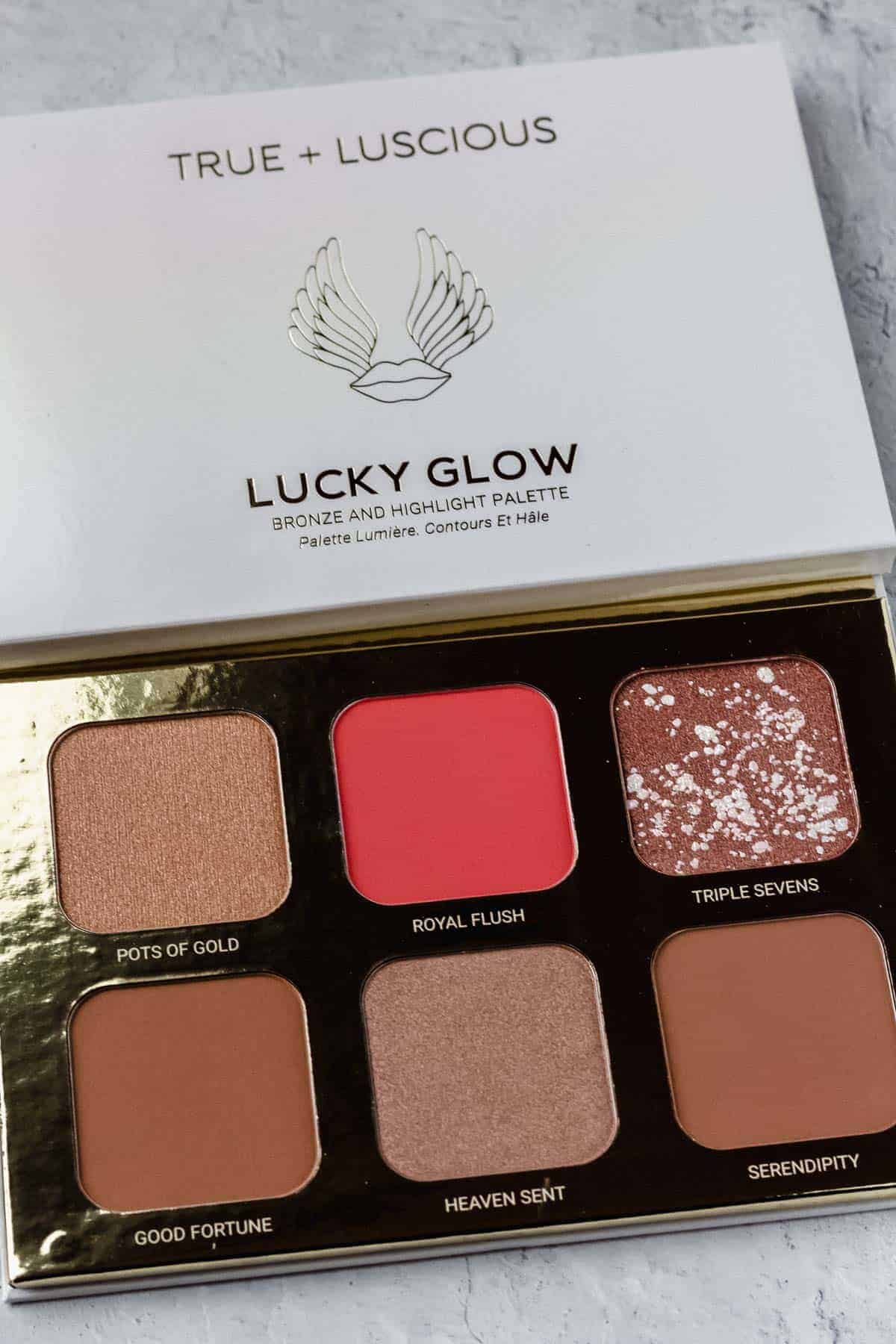 This palette is huge! There are 6 shades inside including a blush, 2 highlighters, 2 bronzers, and 1 that looks like a bronzer with highlight splattered all over it?
I'm going to have to look more into this product, but I am overloaded on bronzers and highlighters. The brand does appear to be a clean beauty brand.
I will most likely include this in a future giveaway.
The Lyfestyle Co. 100% Natural Cuticle Oil ($22.00)
First, I want to give kudos to Boxycharm for wrapping this product in plastic so that the oil didn't get on anything else in the box.
The vial seems to be in perfect condition, but I guess the lid isn't leak-proof.
The oil itself smells really nice and since it was all over the outside of the container, I rubbed some onto my fingers. It's nice and light and absorbed really well.
I've also really been wanting to try some things from this brand, so again, another item that I am really happy to have gotten to try.
Crown All Eyes On You 5-Piece Luxe Brush Set ($34.95)
I have a bunch of eyeshadow brushes, so I wasn't super excited to have gotten this item. However, some may be past due for replacing.
I'm going to go through what I currently have and clean up my collection. I may or may not keep this item, but they do appear to be of decent quality.
Elizabeth Mott It's So Big Volumizing Mascara ($20.00)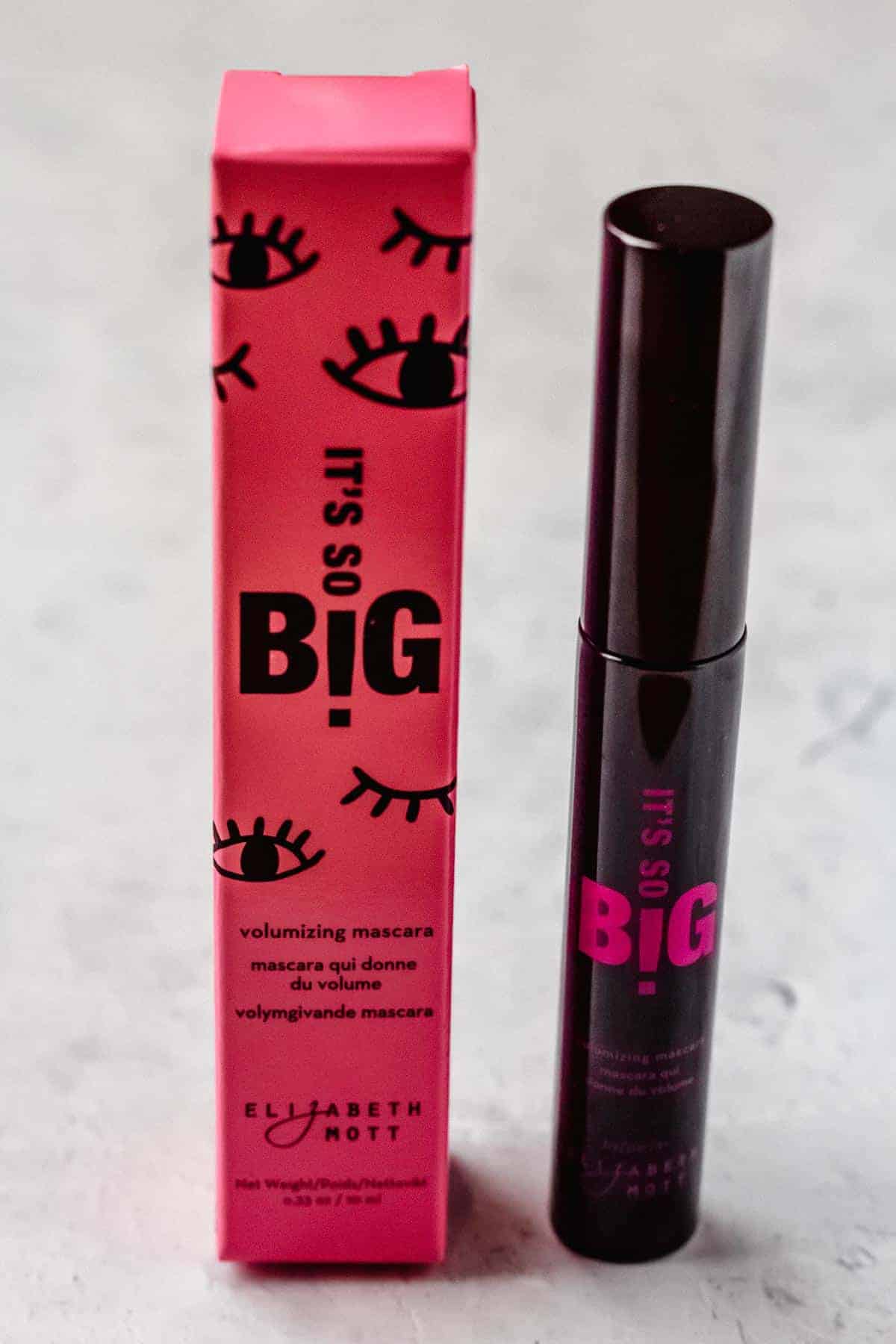 I feel like I tried this mascara a long time ago but can't remember for sure. If I did, I don't remember if I liked it or not, obviously.
So, I'm not super excited to have gotten mascara, as again, I have a ton to work through, but I do think I'm going to keep this one anyway.
It's supposed to lengthen and curl your eyelashes which is pretty interesting.
Final Thoughts
The retail value of my particular box is $285.00 which is amazing for a $35.00. Obviously, this is only the case if you are going to actually use most or all the items.
While I wasn't thrilled about every single item in my box this month, I still feel that the value is there for me. I'm most excited for the Elemis eye mask, the cuticle oil, and the shades in the eyeshadow palette.
The choice items for January are:
Laura Mercier Caviar Stick Eye Color (7 shades to choose from)
Fenty Beauty Pro Filt'r Instant Retouch Setting Powder (8 shades to choose from)
I chose the Fenty powder in the shade butter, which is for light to medium skin tones.
Some choices where unavailable by the time I was able to log on to choose a couple of hours after choice opened, but I think this was still the best shade for me.
How To Subscribe To Boxycharm
You can sign up for a Boxycharm subscription on BoxyCharm's website. Be sure to take advantage of any current free gifts with your new subscription. If you're interested in BoxyCharm Premium, make sure that you join the waitlist so that you can be activated as soon as possible.
I hope you find this December 2020 Boxycharm Premium Review helpful. Follow me on Pinterest, Instagram, and Facebook for more fun beauty and lifestyle content. I've also just recently started a YouTube channel when I am sharing unboxing videos, empties, and more!